We are not a club. We are a phenomenon.
St Pius X Brass Masters...
Rock Around The Clock taken from the St Pius X Brass Band debut album 'Pump Up The Brass'. Available now...
Established in September 2011, St Pius Brass have surpassed all reasonable and logical expectation. It proves quality and quantity can work together, that music matters...... Here at St Pius we believe Music is the fourth core subject...... We believe.....
"Music is a moral law. It gives soul to the universe,
wings to the mind, and life to everything.....
Without music life would be an error."
Plato
The school is now a brass centre of excellence boasting 130 brass musicians. That's every single child and staff member in Key Stage 2! We have a 25 piece brass band and an award winning 8 piece brass ensemble.
Both the brass band and ensemble are regulars on the local music scene. They have played more gigs than we can remember! Everywhere from Asda, Barrow Park, The Dickensian Festival and the Coronation Hall. This summer we are very excited about playing our first wedding!
Indeed the money the children have raised from gigging has funded the recording and release of their first album 'Pump Up The Brass.'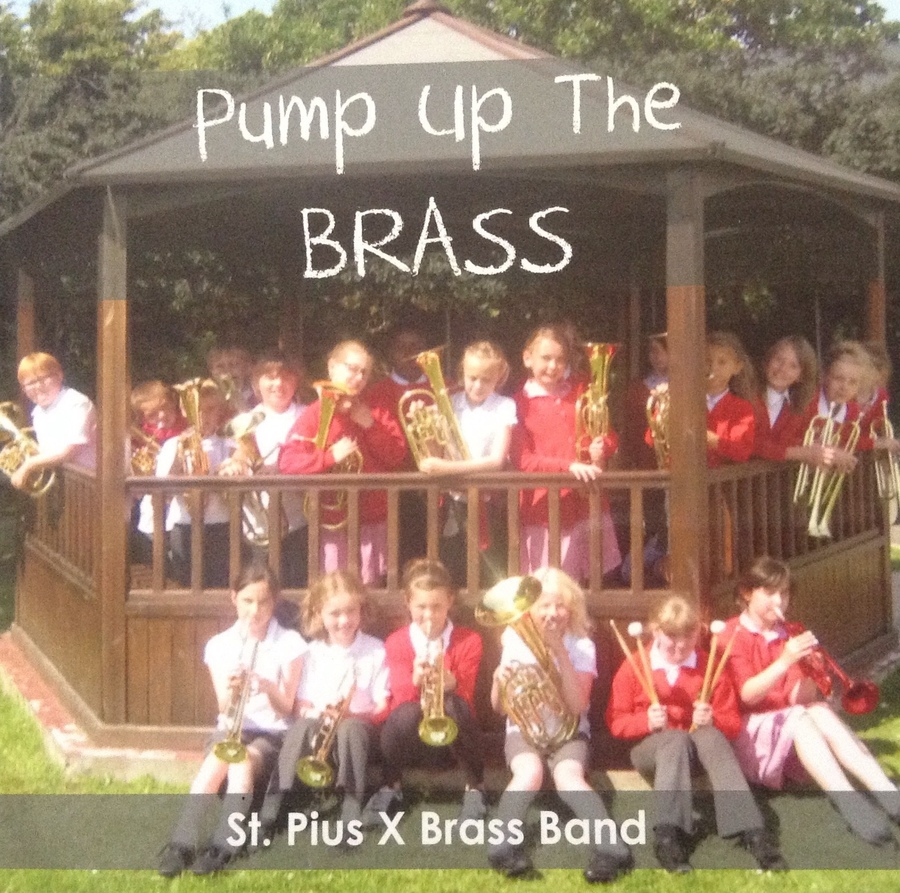 Watch this space for gig dates or get in touch if you would like to book us for a gig!