Welcome to our Wildlife and Gardening Club Page
Look at the wildlife watch website. Its full of great ideas to get outdoors and be your very own wildlife detective. http://www.wildlifewatch.org.uk
The school was chosen, by the Barrow Rotary Club, to have a small bulb garden to represent an end to polio around the world.
Members of Barrow Rotary Club were helped with some children from year 5 to plant the bulbs, in very wet and muddy conditions.
Today we went for a walk up to Ormsgill quarry.
Here are a few pictures we took.
We have been busy composting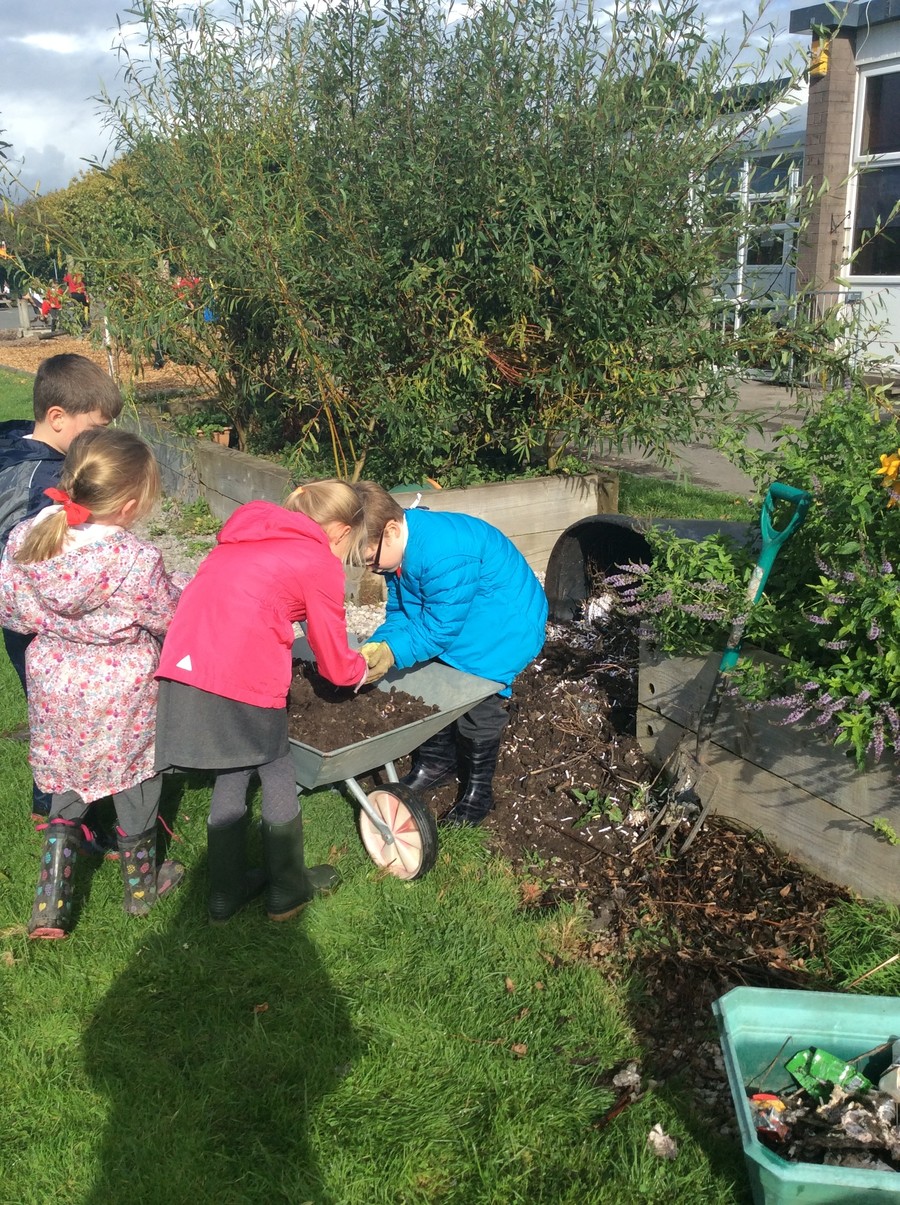 Our busy wild-lifers have been making fairy houses in the wildlife corner.
Remember to bring your wellies and jogging pants because you will get dirty, I promise!