Year 1
We have now started a new topic in science, Seasonal Changes. We went for a 'Signs of Autumn' hunt and collected many natural objects. We identified and classified the objects, and then created some autumnal pictures with them.
As part of our topic, Animals including Humans, the children were invited to bring in their favourite toy animal. We identified them and classified them under the headings mammal, fish, amphibian, reptile and bird.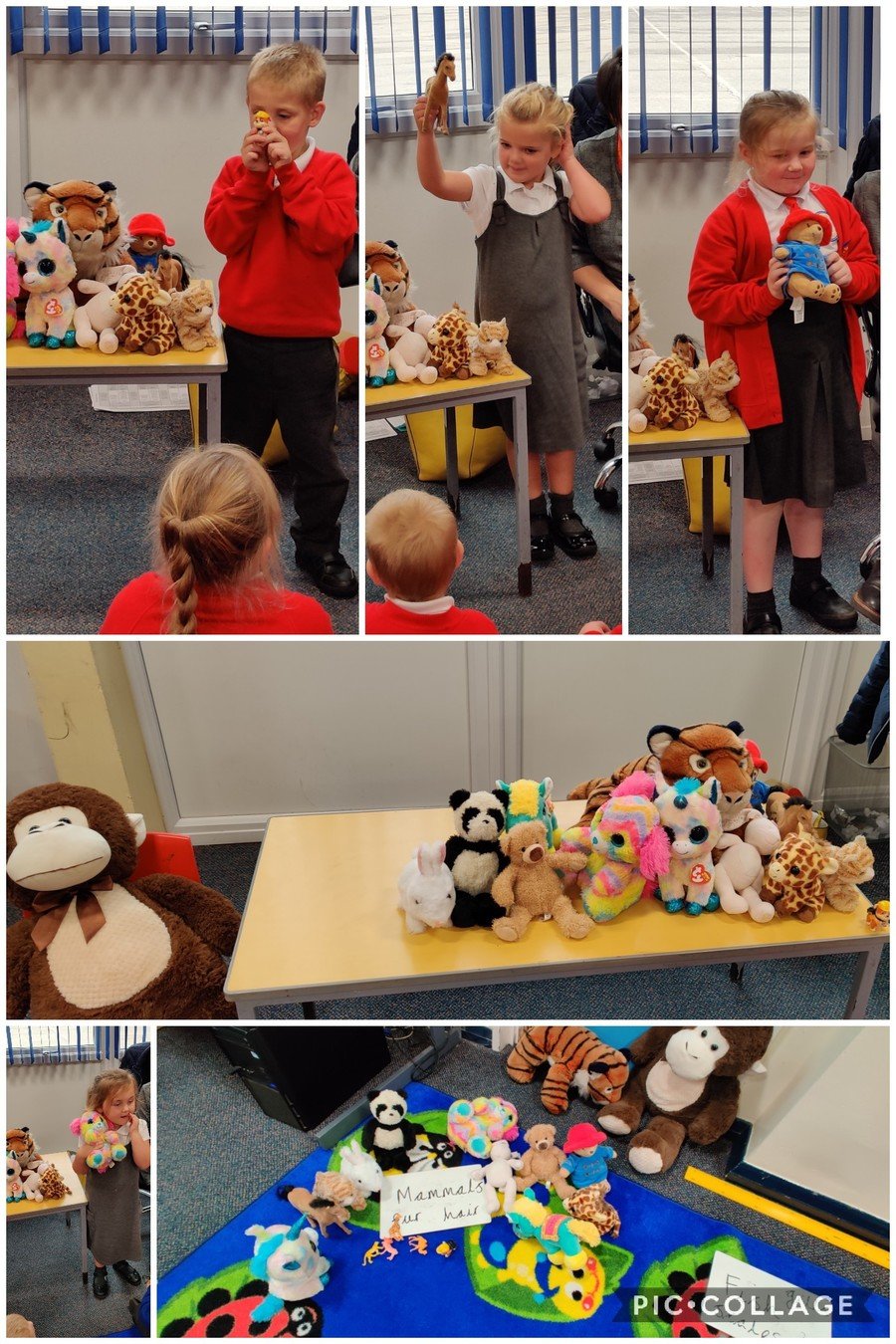 Summer 2 - 2018/19
Last week, Year 1 went on a Tree Hunt. They identified the different trees in our school grounds by collecting leaves from the ground and then matching the leaf to the tree on their activity sheet.