Phonics
Subject Leader - Mr K McGoldrick
Shadow Leader - Mr H Bolton
Intent Statement
At St Pius X, as part of a broad and balanced curriculum, phonics runs alongside other teaching methods to help children develop vital reading and writing knowledge and skills and give them a real love of literacy to enable pupils to reach their full potential and succeed in life
Early reading skills are taught by delivering our chosen validated Systematic Sythenic Phonics (SSP), Essential Letters & Sounds (ELS), which fulfils the National Curriculum requirements. ELS provides pupils with a multi-sensory approach that accommodates all learning styles and meets the needs of all our pupils.
We believe that phonics is the first strategy that children should be taught in helping them learn to read and become independent writers. The teaching of phonics is delivered using coherently planned and sequenced lessons to allow for sufficient progression. As reading and writing are both important keys to learning, we teach phonics clearly and systematically in highly structured and ambitious daily lessons, learning the initial sounds first before progressing to exploring all of the different ways that sounds can be made in the English language!
The children are taught as a whole class, but may receive additional intervention to enable some pupils to 'keep up rather than catch up'. In some cases, the scheme is adapted to meet the needs of individaul pupils. The phonemes (sounds) are systematically taught before the children are shown how to blend them for reading and segment them for writing. Alongside this, the children are taught to read and spell 'harder and read and spell words (HRSW)'.
Systematic Synthetic Phonics (SSP) Scheme - Essential Letters & Sounds
Essential Letters and Sounds (ELS) is our chosen Phonics programme. The aim of ELS is 'Getting all children to read well, quickly'. It teaches children to read by identifying the phonemes (the smallest unit of sound) and graphemes (the written version of the sound) within words and using these to read words.
Children begin learning Phonics at the very beginning of Reception and it is explicitly taught every day during a dedicated slot on the timetable. Children are given the knowledge and the skills to then apply this independently. In addition, children who attend our Nursery are taught a sound a week (Spring & Summer terms prior to joining Reception) .
Throughout the day, children will use their growing Phonics knowledge to support them in other areas of the curriculum and will have many opportunities to practise their reading. This includes reading 1:1 with a member of staff, with a partner during paired reading and as a class.
Children continue daily Phonics lessons in Year 1 and further through the school to ensure all children become confident, fluent readers.
We follow the ELS progression and sequence. This allows our children to practise their existing phonic knowledge whilst building their understanding of the 'code' of our language GPCs (Grapheme Phoneme Correspondence). As a result, our children can tackle any unfamiliar words that they might discover.
Children experience the joy of books and language whilst rapidly acquiring the skills they need to become fluent independent readers and writers. ELS teaches relevant, useful and ambitious vocabulary to support each child's journey to becoming fluent and independent readers.
We begin by teaching the single letter sounds before moving to diagraphs 'sh' (two letters spelling one sound), trigraphs 'igh' (three letters spelling one sound) and quadgraphs 'eigh' (four letters spelling one sound).
We teach children to:
Decode (read) by identifying each sound within a word and blending them together to read fluently
Encode (write) by segmenting each sound to write words accurately.
The structure of ELS lessons allows children to know what is coming next, what they need to do, and how to achieve success. This makes it easier for children to learn the GPCs we are teaching (the alphabetic code) and how to apply this when reading.
ELS is designed on the principle that children should 'keep up' rather than 'catch up'. Since interventions are delivered within the lesson by the teacher, any child who is struggling with the new knowledge can be immediately targeted with appropriate support. Where further support is required, 1:1 interventions are used where needed. These interventions are short, specific and effective.
Progression
This document below summaries the learning progression of Phase 2 to Phase 5 sounds, high frequency words, tricky words and spellings at St Pius X.
Assessment
At St Pius X we use Phonics Tracker, which is fully aligned to the ELS progression and sequence, to assess our pupils. The assessment is in real-time, capturing results and allows us to focus on our pupils' individual needs. Phonics Tracker allows us to assess pupils on GPC and words (including pseudo words). In addition, in Year 1, we assess children against the Phonics Screening Check to ensure they are on track and targeted support can be provided.
Assessment of the children's reading skills is key to ensuring that all children make rapid progress though the programme, and that they keep up rather than catch up. Using the assessment cycle alongside our daily in-class assessments will ensure that all the Reading Teachers know where every child is in their early reading journey. ELS is designed to remove the likelihood of 'gaps' in children's knowledge occurring, to avoid children falling behind and to ensure rapid progress where children are transferring their decoding and encoding skills to reading and writing.

Assessment occurs in the fifth week of each half term, to allow all members of staff to target and close any gaps that may be present in either sound knowledge or reading skills. Undertaking assessment in the fifth week will enable us to action a direct intervention before any upcoming school holidays. ELS includes specific revision points throughout the programme. Each of these revision points focus on specific skills to support children's rapid movement through the programme, the consolidation of their understanding and the re-activation of knowledge.
ELS Trainers/Freelancers
We are extremly proud to declare that three of our teachers have been appointed as ELS Trainers/Freelancers. This involves carrying out 'Evolve' days in other schools to help them improve their practice. ELS Trainers/Freelancers are appointed following a rigorous appointment process and they must demonstrate that they are commited to developing and embedding outstanding phonics teaching across their own school through the teaching of Essential Letters and Sounds.
Our ELS Trainers/Freelancers are:
-Miss Milligan (Reception Teacher)
-Miss Wright (Year 1 Teacher)
-Mr McGoldrick (Headteacher & Early Reading Lead)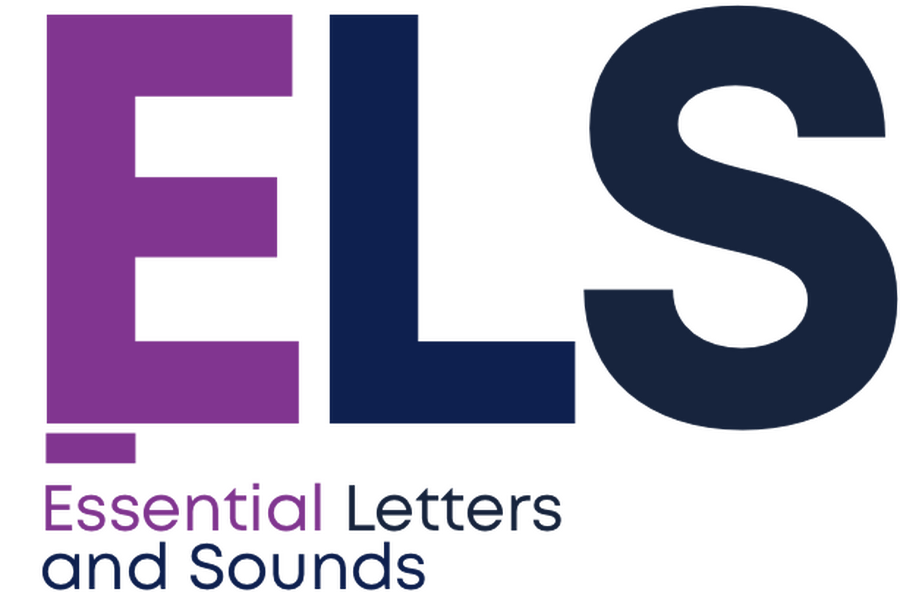 Supporting Reading at Home:
Children will only read books that are entirely decodable, this means that they should be able to read these books as they already know the code contained within the book.
We only use pure sounds when decoding words (no 'uh' after the sound)
We want children to practise reading their book 4 times across the week working on these skills:
Decode – sounding out and blending to read the word.
Fluency – reading words with less obvious decoding.
Expression – using intonation and expression to bring the text to life!
We must use pure sounds when we are pronouncing the sounds and supporting children in reading words. If we mispronounce these sounds, we will make reading harder for our children. Please watch the videos below for how to accurately pronounce these sounds.
At the beginning of each academic year, we will hold an information session for parents and carers to find out more about what we do for Phonics, Reading and English at our schools. Please do join us.
More support for parents and carers can be found here:
https://home.oxfordowl.co.uk/reading/reading-schemes-oxford-levels/essential-letters-and-sounds/
How to Support Your Child Reading a Decodable Book
Little Blending Books/Essential Blending Books
Terminology:
Phoneme - the smallest unit of sound in a word It is generally accepted that most varieties of spoken English use about 44 phonemes.
Graphemes - a symbol of a phoneme. It is a letter or group of letters representing a sound.

Segmenting - breaking words down into phonemes to spell.
Blending - building words from phonemes to read.

Digraph - when two letters come together to make a phoneme. For example, /oa/ makes the sound in 'boat' and is also known as a vowel digraph. There are also consonant digraphs, for example, /sh/ and /ch/.
Trigraph - when three letters come together to make one phoneme, for example /igh/.

Split Digraph - a digraph in which the two letters are not adjacent – e.g. make.

Abbreviations:
VC, CVC, and CCVC are the respective abbreviations for vowel-consonant, consonant-vowel-consonant, consonant-consonant-vowel-consonant, and are used to describe the order of graphemes in words (e.g. am (VC), Sam (CVC), slam (CCVC), or each (VC), beach (CVC), bleach (CCVC).
Tips for teaching your child the sounds:
It is important for a child to learn lower case or small letters rather than capital letters at first. Most early books and games use lower case letters and your child will learn these first at school. Obviously you should use a capital letter when required, such as at the beginning of the child's name, eg. Paul.
When you talk about letters to your child, remember to use the letter sounds: a buh cuh duh e … rather than the alphabet names of the letters: ay bee see dee ee . The reason for this is that sounding out words is practically impossible if you use the alphabet names. eg. cat, would sound like: see ay tee
When saying the sounds of b, d, g, j and w you will notice the 'uh' sound which follows each, for example buh, duh… You cannot say the sound without it, however, try to emphasise the main letter sound.
Phonics Reading Scheme
From Nursery to Year 1 our reading scheme is matched to the children's phonic knowledge to enable them to revisit and consolidate the sounds and words taught.
Phonics Screening Check
Pupils in Year 1 (and pupils in Year 2 who didn't meet the standard in Year 1) will take the statutory Phonics Screening Check. The check will be administered by a teacher during the Summer term. More information can be found below.
What is the Phonics Screening Check?
The national Phonics Screening Check was introduced in 2012 for all Year 1 pupils. It is a short, statutory assessment to ensure that children are making sufficient progress in the phonics skills to read words and are on track to become fluent readers who can enjoy reading for pleasure and for learning.
The Department for Education defines the checks as "short, light-touch assessments" that take about four to nine minutes to complete.
When does the Year 1 phonics screening check take place?
All Year 1 pupils will take the phonics screening check during a week in June each week.
How is the check structured?
It comprises a list of 40 words and non-words, which the children know as 'alien' or 'monster' words. Your child will read one-to-one with their teacher. They will be asked to 'sound out' the word and blend the sounds together to read the word. The words will be presented as a booklet with up to 4 words per page. Non-words will be presented with a colourful picture of an alien. The children will be asked what the aliens name is by reading the pseudo word. This will make the check a bit more fun and provides the children with a context for these non-words. They are included because they will be new to all pupils, so there won't be a bias to those with a good vocabulary knowledge or visual memory of words. Pupils who can read non-words should have the skills to decode almost any unfamiliar word.
Half the words cover phonic skills which are usually covered in Reception, and half the words are based on Year 1 phonics skills.
Does a teacher have to carry out the screening check?
Yes, it is important that a teacher carries out the check with the pupils in our school.
How will the results from the phonics screening check be used?
Schools have to inform parents towards the end of the summer term in Year 1 of their child's results. At St Pius X the results form part of the end of year reporting. All of the children are individuals and develop at different stages. The results of the screening check will assist teachers to identify which children will need further support with decoding.
What happens if a child struggles with the screening check?
The screening check will identify children who have phonic decoding skills below the level expected for the end of Year 1 and who therefore need extra help. Your child will re-sit the check the following summer term. At St Pius X we often check phonic development within our approach to the assessment of reading. This screening forms part of our overall assessment procedure.
How can I help my child?
There are a number of things that parents can do to support early reading skill development.
Let your child see you enjoying reading yourself – they are influenced by you and what you value!
Immerse your child in a love of reading: share books and magazines with your child, take them to the library to choose books and read to them.
Make time for your child to read school books to you regularly – encourage them by pointing to the words and ask them about the story they are reading.
Help your child to practise reading key words and sounds when these are sent.
Communicate with your child's teacher through their Home/School reading.
Make up nonsense (alien) words for names of toys or things around them.
Phonics Screening Check: Pupils' Materials:
The 2022 Phonics Screening Check materials can be found here: https://assets.publishing.service.gov.uk/government/uploads/system/uploads/attachment_data/file/1083885/STA228473e_YR1_2022_Phonics_pupils_materials_standard.pdf