Lego League Junior 2019
This week in Lego Club the Cosmic Moon Cookies have been building their rocket and exploring water, air and energy resources for their Moon Mission.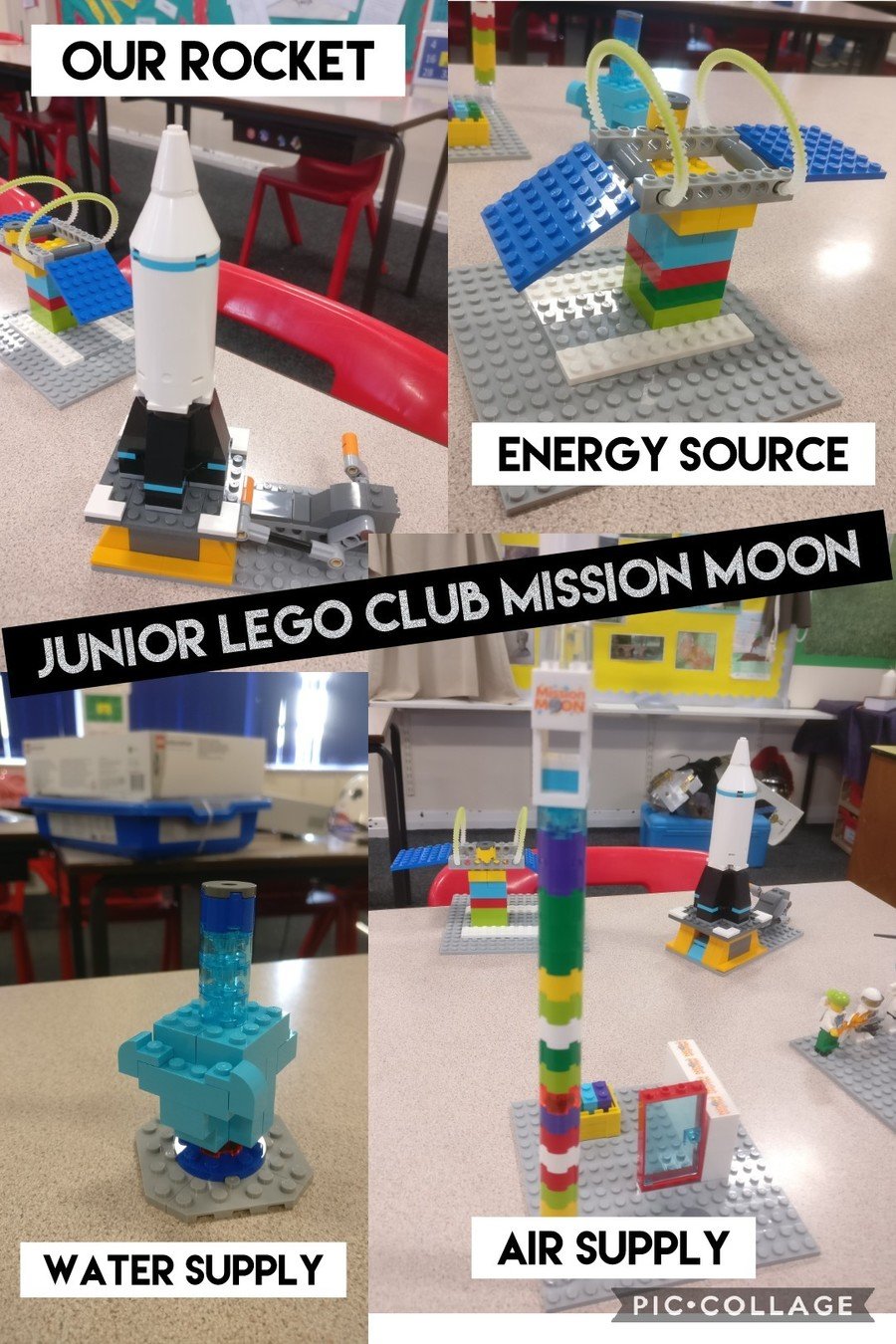 I would like to introduce to you the new First Lego League Junior Team 2019 - The Cosmic Moon Cookies. I am really looking forward to working with these enthusiastic Engineers!