Year 6
Autumn 2 2020
In autumn term 2, they learnt about light. They explored how light travels, how mirrors reflect light and how they can help us see objects. They were able to create and use periscopes and measure the angles of incidence and reflection. We experimented with refraction at home while isolating, and studied Isaac Newton and his discovery of colours using a prism.
Autumn 1 2020
During the autumn term 1, Year 6 learnt about Electricity. They were able to identify, draw and label scientific circuit symbols; create simple circuits using specific equipment and plan an investigation. They also researched Thomas Edison and created a talking animation, within computing, about his life.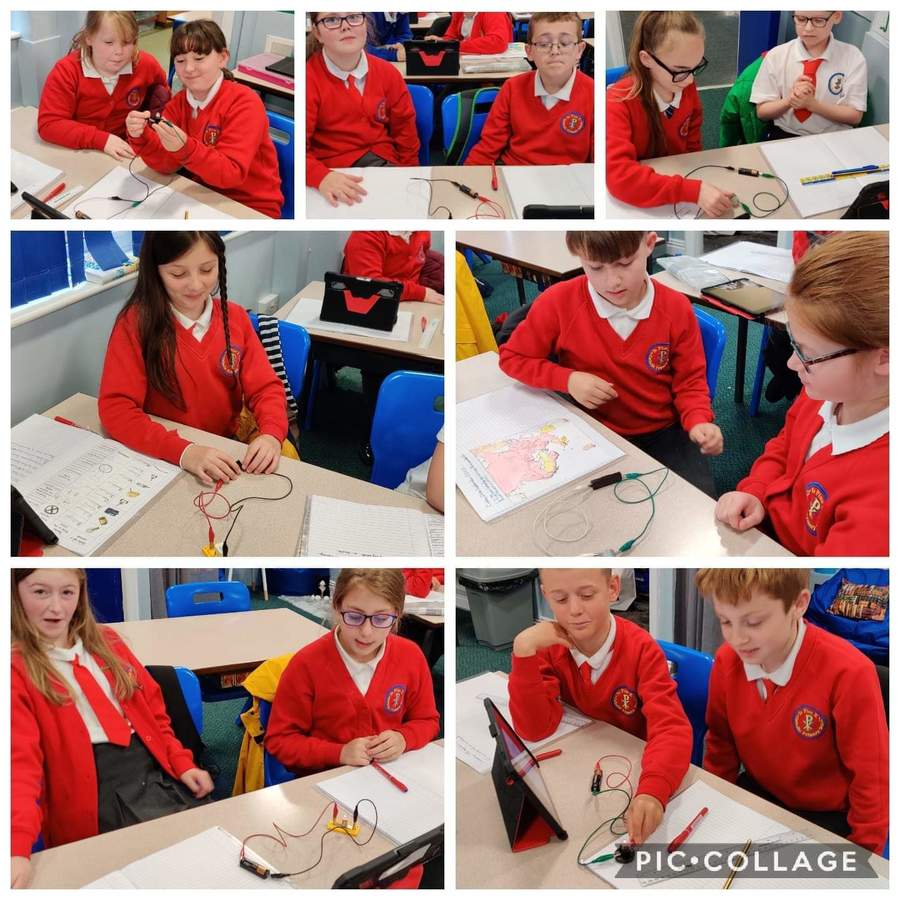 As part of the topic Electricity, the children had to create circuit diagrams using scientific symbols.
Bright Sparks Electricity Workshop delivered by C-STEM.
Heart dissection - not for the faint-hearted.