Spring 2021
During the spring term we were in lockdown again! Most children were isolating at home but this didn't stop our learning of 'Properties and changes of materials'. We recapped our prior knowledge and understanding of solids, liquids and gases, and explored the different ways in which mixtures might be separated. We understood that dissolving, mixing and changes of state are reversible.
Autumn 2 2020
During the second part of the autumn term, year 5 had the chance to catch up on the science curriculum they had missed during the lockdown - we explored sound. We identified how sounds are made, through vibrations and how they travel through the ear. We also found patterns between the pitch and volume of a sound.
Autumn 1 2020
During this term, year 5 explored the life cycles of a mammal, an amphibian, an insect and a bird. Using our iPads, we were able to create a short animation of our life cycles using Chatterpix. We also compared our life cycles using a Venn diagram and identified the life cycle of a human.
As part of their topic, Properties and Changes of Materials, the children have been investigating how to separate mixtures of materials using different processes.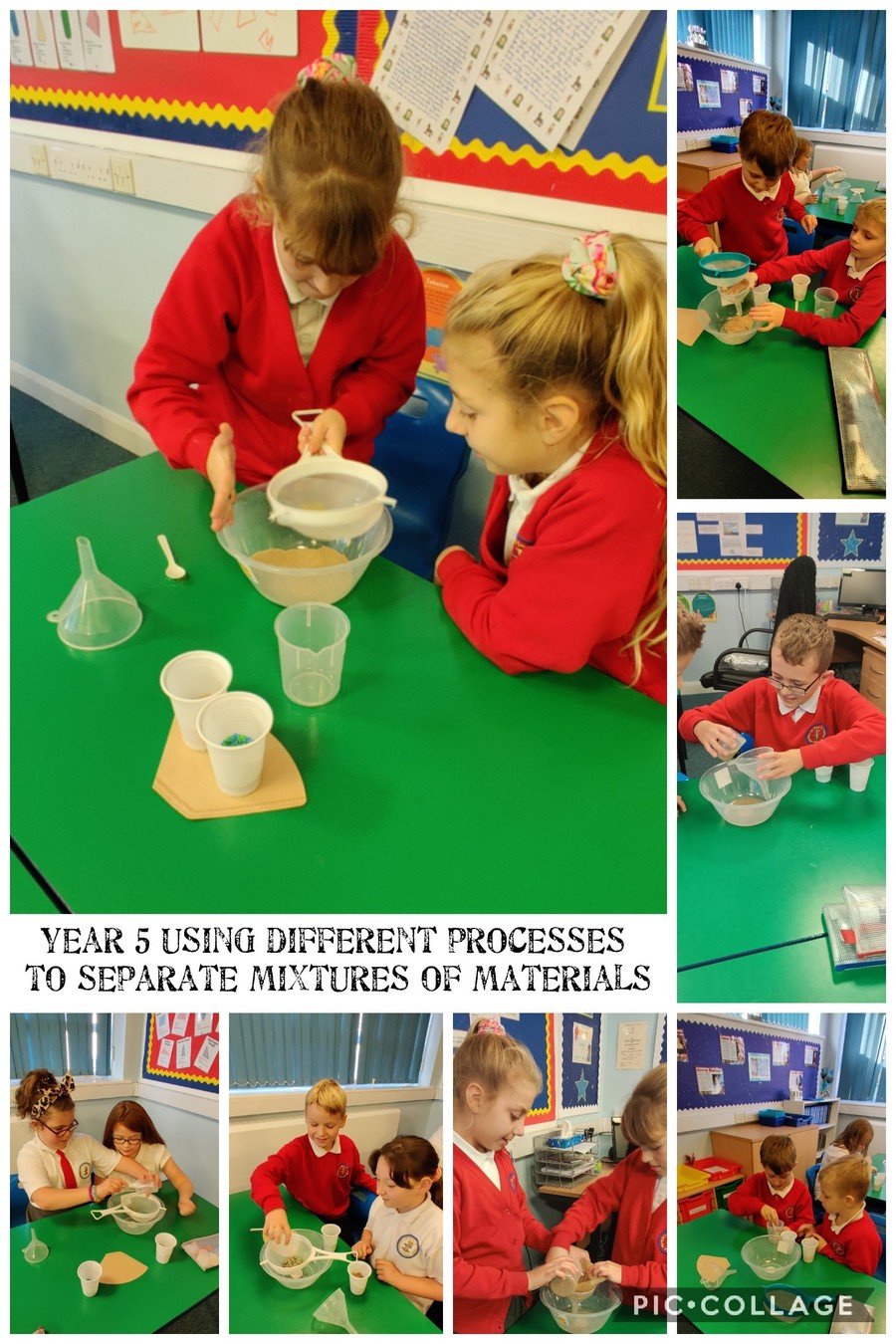 summer 2018/19
Today in Science we explored separation of materials. This included separating solids, liquids and gases through evaporation, filtration, sieving and magnetism.