Year 2
During this half term, we have been looking at Seasonal Changes. As we are currently in Autumn, moving into Winter, we are collecting data each week for 6 weeks, recording the temperature, the wind direction, the wind speed and the rain fall. Therefore, we have all made our very own Weather Vane to use ourselves each week!
During our first half term in Science we have been looking at Everyday Materials. We have been looking at different materials such as wood, plastic, glass, metal, water, rock, paper and cardboard. For one of our experiments, we made our very own Recycled Paper! The children had so much fun creating their own paper, choosing what colour paper they wanted and adding glitter. The following week they then got to write on their very own paper!
As part of our topic, Animals including Humans, we have been identifying healthy food and how much of them we should eat. We also suggested ways in which we could improve our diets by creating healthy meals using Playdoh.
Today, we talked about what plants need to grow. The children suggested soil, water and sunlight. Together they planted some sunflower seeds to perform a comparative test. One will be given sunlight and water; one will be only given water; one will be only given sunlight; one will not be given sunlight or water. We will compare their growth after one week.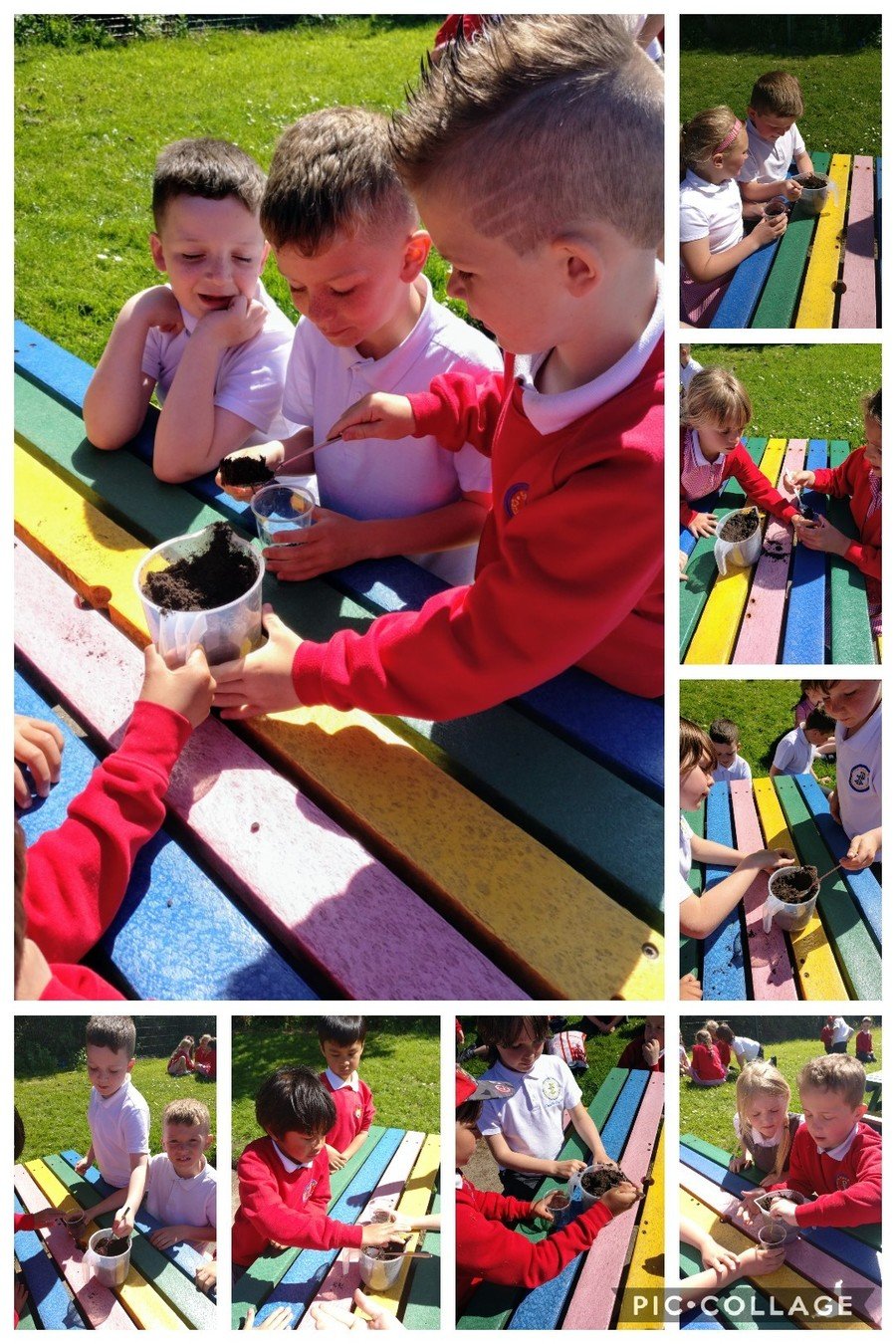 Today we started a new topic in Science - Plants. We discussed what we already knew about plants, flowers and trees, and we able to identify some common flowers. We went outside, observed and drew a tree, a flower and a leaf. We labeled the different parts of a tree and flower.